The New Game Changers of the Hiring Philosophy
By Lawrence Lim, COO, CoAssets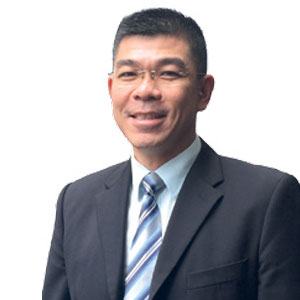 Lawrence Lim, COO, CoAssets
In the recent years, Singapore has seen a continuous increase in start-up companies. According to the annual Global Startup Ecosystem Report and Ranking of 2017, Singapore ranked first in the talent category, beating Silicon Valley. This ranking came as no surprise seeing how most Singaporean start-ups would compare growing their company to raising a newborn—providing sufficient nurture and nourishment for its growth.
What is the secret recipe of success?
Having a great working environment is integral
Local start-ups, compared to their MNCs counterparts, are required to invest more time and efforts in educating employees and potential hires on the benefits of working in start-ups. One of the key game changers is to highlight their distinct company culture in contrast to MNCs'.
Today's workers consider company culture as much as they consider salary and benefits. In fact, fantastic company culture is almost expected along with other benefits. This is why start-ups aim to create a culture where employees will enjoy and be able to grow from.
At CoAssets, culture fit is arguably one of the most important consideration factors in our hiring process. Hiring for culture fit increases the employee engagement. An employee who embraces CoAssets company values and finds purpose in the work that he or she does is more likely to add value as an individual team player.
Finding and retaining the right fit
One of the key things to grow a start-up is to scale its team. Therefore, it's crucial to hire the right person from the get-go mostly because they cannot risk the investments put into staff training.
It's crucial to hire the right person from the get-go mostly because they cannot risk the investments put into staff training
A common recruitment practice is for start-ups to hire for the right fit rather than for extensive experiences.
One of the key selection processes is to identify people who are fuelled with endless self-motivation— the potential candidates need to be able to relish every single moment working in the company. This means that employees genuinely enjoy their tasks and not work for the sake of having a job. By doing so, it encourages employees who share the same goal as the company to contribute their talents, and grow the company.
Employees should always be adaptable and flexible
The world of start-ups can easily be compared to the military - no matter the trade of the soldiers, they are still expected to think on their feet in case anything happens. If the task is something unheard of, they would often be given a 'soldier's five,' which is a quick five-minute explanation of the task. There was no such thing as 'I can't do this.' You just had to work your way through it with whatever little amount of information given.
Similarly, job scopes at CoAssets are hardly set in stone. While there are certain tasks that an employee is expected to complete, there are also days where he or she is expected to go beyond their work scope. Start-ups function very differently from MNCs. At CoAssets, all employees must adapt and overcome challenges to achieve the results that they want for themselves, and for the company.
Mutual respect is a must
Sure, everyone has certain expectations of how their days would play out at work. Stereotypes have been ingrained where interns fetch coffee for employees, juniors finish given tasks by superiors, and executives are the rare faces only seen through photographs.
At CoAssets, we specifically work to change this ancient system. Our company culture is one that is flat, open, and creative. This has worked very well for us as we maintain an open channel of communications. Our team knows that their feedback counts; and this level of freedom and empowerment has helped to instill confidence, and improved the overall team morale.
Overcoming recruitment challenges
Talent acquisition remains to be a key concern for organizations, both big and small; and to stand out from the crowd, companies need to start building its unique brand culture.
Company culture is important in driving innovation, disrupting industries, and creating a competitive advantage. What makes a successful company is a work that goes on behind the scenes—the leadership, vision, talent, and company culture hard at work to guide the talent.