How to maintain laser focus in the digital world
By David Pang, Senior Principal, Korn Ferry Hay Group, Asia Pacific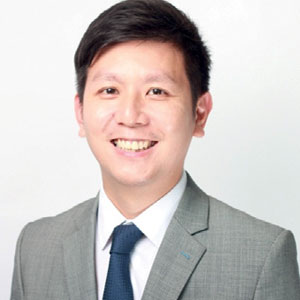 David Pang, Senior Principal, Korn Ferry Hay Group, Asia Pacific
"A company's competitiveness derives from its core competencies and core products." Written more than a quarter of a century ago, these words ring truer than ever in today's digital world. C.K. Prahalad and Gary Hamel introduced the concept of core competence in the Harvard Business Review in 1990. They broadly defined it as a combined set of skills, knowledge, technology and processes that firms use to gain a unique advantage in the marketplace.
Their message to businesses was: identify your core competence, and redesign the architecture of your organisation around it. Jump forward twenty-five years, and the digital revolution has changed everything we know about doing business. Firms must once again redesign themselves. In doing so, they must stay focused on their core competencies but not just in a digital capacity. The digital era is as much about a revolution in innovation as it is a technological revolution.
So how will firms be able to find their direction amidst the disruptions and build longevity in their business?
Which way now?
New technology has spawned a continual explosion of ideas and business models, many of which were unthinkable or not feasible in previous decades.
The opportunity for innovation is now everywhere with the promise brought by globalization, technology, and data use, as well as future capabilities in robotics, machine learning, and artificial intelligence. And in the era of social media, communication and influencers pervasive in both consumers and businesses.
This means that at any one time, there are a million directions a business could go in, and a million opinions on which direction is 'best'.
In this climate, it's easy to get distracted, and lose focus. There's a danger of dilution: trying to stretch finite resources over too many ventures, and losing sight of who you are.
Two tribes
1. Traditional corporates
Scale is the traditional corporate's core competence, and they organize their people, technology and processes to exploit the efficiencies that derive from it.
Organisations that thrive in the digital world need to stay focused on what they're good at and remain disciplined about prioritizing what enables them to do it well
But operating at scale can also result in large, complex organisational structures. These aren't always suited to developing agile cultures and processes—which are needed to respond to constant and rapid change in the digital world.
2. Tech disruptors
Tech disrupters are right at home in the digital domain. They've driven success by starting small, launching innovative new business models underpinned by digital technology, and responding nimbly to change.
But how do they compete effectively at the global scale that's second nature to their traditional competitors?
Know your place.
At the heart of this distinction, both types of organisation have the same ultimate objectives: growth and creating value in the market that will generate revenue, and ultimately be profitable.
Achieving that in the digital era demands both agility and scale. For a global operation to move at the lightning pace of the digital economy, it needs to forge a closer partnership between people and technology. As highlighted in our report on the future of work, The Trillion Dollar Difference, it's down to your people to make the most of digital technology in order to drive performance.
The key to digital success will be to understand which sort of organisation you are and how you play in the market.
Organisations that thrive in the digital world need to stay focused on what they're good at and remain disciplined about prioritizing what enables them to do it well.
Keep your discipline.
Discipline and focus form one of the five critical capabilities required for digital success, according to the new Korn Ferry report, Rebuilt to Last: A Journey to Digital Sustainability. And in my view, discipline and focus is behind many of the digital economy's success stories.
Take Amazon, for example. The online retail platform's product range is dizzyingly varied, but the underlying business model is simple: it's a marketplace for people to buy, pay, and transact products effortlessly. With the acquisition of Whole Foods, it is beginning to display its ambition and larger objectives in a very tangible way.
Or look at the enterprises which Elon Musk is building, from electric cars to energy storage, space travel and hyper speed transport. These forays may seem far removed from their firms' core offerings.
But in fact, they're right in their sweet spots: developing and providing solutions to consumers and businesses through an integrated ecosystem of products, services, supply chain, transport across the whole value chain.
That's precisely the sort of laser focus that's required in the digital world.