Maximize Business Value with Performance Management
By Gary Lee, Chief HR Specialist, Grundfos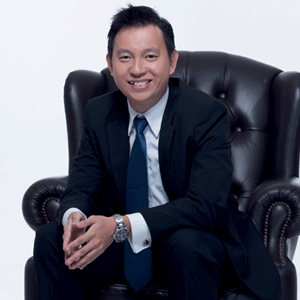 Gary Lee, Chief HR Specialist, Grundfos
In a work environment where constant change has become a norm and the gig economy becoming more commonplace, it is important for business leaders to stay connected with their performance management practices to achieve sustainable profitability. Some organisations utilize technology as an enabler to manage performance and while it can reap significant efficiencies and increase business effectiveness, it is good to follow some key performance management guidelines to ensure that the investment is worthwhile.
Before taking this discussion further, it is important to define what performance management is and how it functions in an organisation. Performance management assesses how well employees are doing against their business goals. Tools like performance reviews and productivity measures are frequently used tools for this purpose. It focuses on the present business state and is usually employee driven. Based on employee needs, the organisation will provide the guidance and governance as to how performance is measured and managed. Every good organisation implementing the performance management value chain is likely to have activities which identify, assess, review, monitor, reward, improve, and ultimately motivate employees. Now that we have gained a better understanding of what performance management is, we can take a deep dive into three key performance management guidelines which can effectively maximize business value.
Point 1: Performance management must be customized
When introducing performance management initiatives, it is important to categorize all employees in a way that would make sense for performance management to happen. It could be splitting employees according to their functions, management levels or their performance levels.
Splitting via functions or management levels would be a simple approach as this already exists in the organisational structure. At the same time, this simplicity may come at the expense of encouraging more silo thinking and create bias based on perceived contribution to the organisation's profits.
Grouping via their performance levels on the other hand creates a new layer of complexity as business leaders need to define what a good and poor performer looks like, the number of performance levels and the governance to calibrate employee performance levels.
Connecting performance management with other HR activities such as talent management can develop high performance throughout the organisation
Having too few performance levels leaves little room for tailor made performance management while having too many levels increases the workload of line managers assessing their employees.
Once the grouping has been established, organisations can utilize technology to enable line managers to assess their employees' performance levels and for HR to administer relevant performance management initiatives for different groups to improve/sustain their performance with tools like performance improvement plans or incentive plans.
Point 2: Build the foundation of performance management based on key behaviours and values
One of the key objectives of performance management is to replicate the behaviours and values exemplified by high performers. This would usually be identified as part of the organisational strategy. If this is not yet in place, HR should conduct a needs analysis with relevant stakeholders to find out more about what makes high performers tick and their accompanying behaviours.
Some questions to support this would be the following: Is there a clear definition for each behaviour and value? How are they measured and rewarded? Are there clear benchmarks as to what is a good behaviour? What initiatives are there in place to reward and foster these good behaviours and values? Are these initiatives supported by all employees? Examples of possible performance management initiatives include recognition programs, critical behaviour incentives, and spot rewards.
It is important for leaders to evaluate if the performance management initiatives are ecological. For example, if one of the key behaviours is collaboration and there is heavy emphasis on individual rewards, this is likely to create conflicting employee behaviours. Effective performance management must have simple to understand objectives and aligned with targeted employee behaviours and values.
Point 3: Performance management works best with other HR activities
The challenge with working with performance management alone is that employees will be perpetually focused on short term objectives which may lead to motivated, disengaged employees and breed "Peter Principle" performers. Connecting performance management with other HR activities such as talent management can develop high performance throughout the organisation.
Talent management provides a broader perspective to support the employee to achieve business goals while performance management assesses how well the employee is doing against the business goals. In other words, both can work seamlessly together to develop and assess the employee towards achieving his/her key performance indicators (KPI).
Keeping in mind that both initiatives must be customized for different needs (low, average and high performers across different demographics), much focus will be on how to standardize performance management and talent management processes while allowing some room for contextualization. How do we implement global standards while giving the respective performance units some freedom to act? It is also important to have continuous performance milestone alignments with desired behaviours, measurements and rewards and talent management strategies.